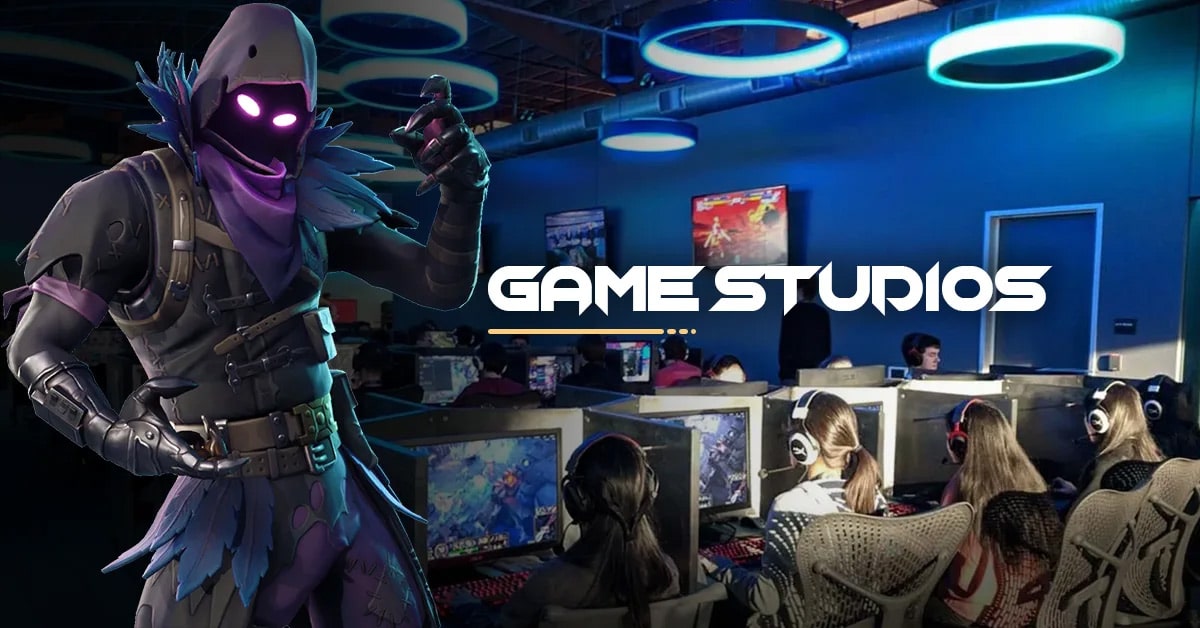 Now explore how gaming is changing the landscape of technology. As game development studios, we stay up-to-date on industry trends and keep a close watch on other companies to offer reliable sources for our client's requirements.
Gaming is playing an instrumental role in transforming the technological landscape. At our companies, we assist our clients in making informed decisions for their game development needs by guiding them through the decision-making process.
Check out our Top Game Development Studios list! Our list features some of the most talented and experienced game developers in the business, who can turn your ideas into successful games.
List of the Top Game Development Studios in the World
IllFonic is a world-famous independent video game developing company known for its creation on Friday the 13th: The Game and Predator: Hunting Grounds. The experts of this company have contributed a lot to the growth of the gaming industry. They believe in creating video games that give gamers unique and astounding experiences.

| | |
| --- | --- |
| Foundation | 2007 |
| Headquarters | Golden, Colorado |
| Number of Employees | 11-50 |

Big Fish Games have more than 20 years of experience in game development. It is a leading company have created major gaming categories of the world such as Free to play, social casino and premium paid. The games developed by this company are very innovative, fun, thrilling, high quality. Millions of people play them all across the world.

| | |
| --- | --- |
| Foundation | 2002 |
| Headquarters | Seattle, Washington |
| Number of Employees | 500-1000 |

Unity is the best-known platform for generating and functioning real-time 3D content. The company is helping the creators by providing them with a different software solution for creating and monetizing the interactive, real-time 3 D content for laptops, tablets, PCs, consoles and mobile phones. In 2021, the applications of Unity Technologies were downloaded five billion times every month.

| | |
| --- | --- |
| Foundation | 2004 |
| Headquarters | San Francisco, California, USA |
| Number of Employees | 5001-10000 |

PopCap Gaming company is one of the award-winning game development companies in the USA. Bejewelled, Zuma, Peggle, Plants vs Zombies and Insaniquarium are high quality and captivating games which add more value to the company's portfolio. The company emphasizes creating irresistible games which everybody will adore. PopCap have created more than 50 games, and their games are getting significant attention in the gaming industry.

| | |
| --- | --- |
| Foundation | 2000 |
| Headquarters | Seattle, Washington |
| Number of Employees | 51-200 |

165.Microsoft Corporation

Microsoft Corporation is the largest software maker company in the world. This company is not only famous for creating software products, anyhow it is also famous for creating the hardware products like the Xbox series of video game consoles. The gamers love to play their video games as they are innovative, fun, and thrilling. Some of the best-selling games of Microsoft are Minecraft, Forza horizon series, Age of empires, Roblox and treasure hunt. There are millions of fans of Microsoft games in the whole world.

| | |
| --- | --- |
| Foundation | 1975 |
| Headquarters | Redmond, Washington, US |
| Number of Employees | 10000+ |

Bungie Inc is a renowned American video game development company. It believes in creating worlds full of hopes, which motivates the players to lead a positive life. However, from its beginning, only the company started to develop exciting projects, which comes in the loss of the gaming industry's most appreciated franchises like Halo, Destiny, Myth and Marathon. Currently, Bungie focuses on creating the following most innovative publication in the destiny world and new worlds.

| | |
| --- | --- |
| Foundation | 1991 |
| Headquarters | Bellevue, WA |
| Number of Employees | 501-1000 |