Top Metaverse Game Development Companies 2022-23
Last updated Apr 11, 2023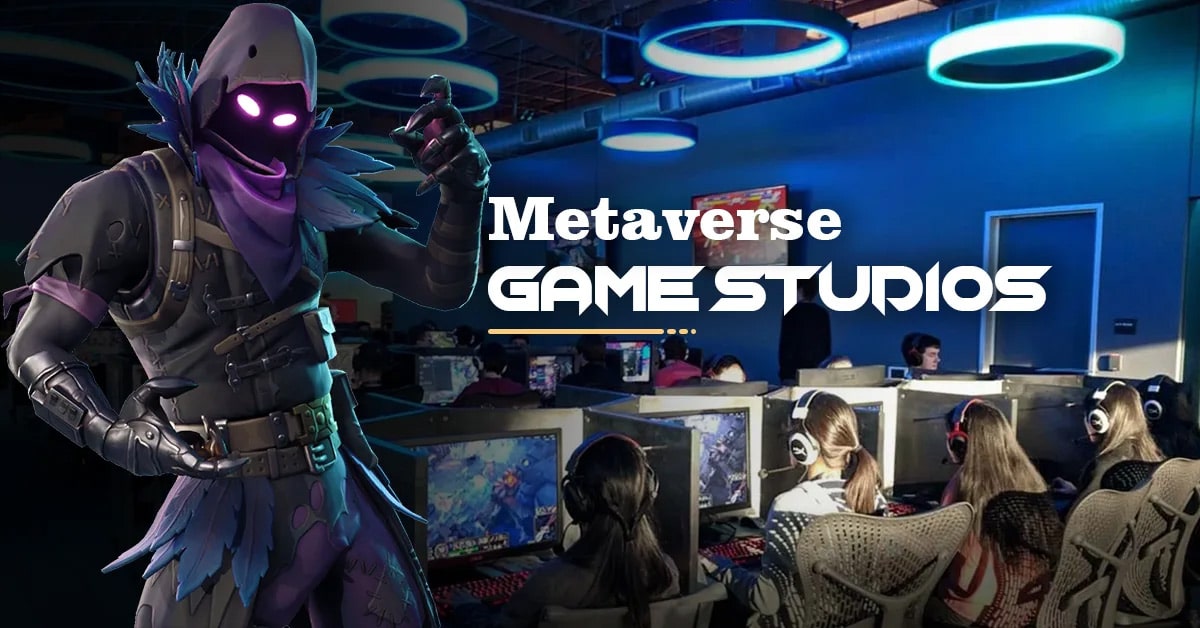 What is Metaverse Game Development?
Metaverse game development is the process of creating a game set in a virtual world, often referred to as a "metaverse". This can be done using either real-world objects and locations or completely fictional ones. Metaverse game development companies often create games that take place in persistent online worlds, where players can explore, interact with each other, and complete tasks or goals.
Some of the most popular metaverse games include Second Life, Eve Online, World of Warcraft, and The Sims Online. While these games all have different gameplay mechanics and features, they all share one common trait: they allow players to escape the everyday grind and experience something new and exciting.
Why Metaverse Games are Getting Popular?
The popularity of metaverse games has exploded in recent years, thanks in part to the release of several highly successful titles. Games like World of Warcraft and Second Life have shown that there is a large market for this type of entertainment, and developers are now working hard to create new and innovative gameplay experiences that can compete with these giants.
There are a number of reasons why metaverse games are becoming more popular. First, they offer players a chance to escape the real world and experience something completely different. In a game like World of Warcraft, players can become anyone they want to be, and do things they could never do in real life. This sense of escapism is very appealing to many people, and it's one of the main reasons why these games are so popular.
Second, metaverse games offer an unparalleled level of social interaction. In a game like Second Life, players can meet new people from all over the world and form lasting relationships. This is something that is very difficult to do in the real world, and it's one of the things that makes these games so appealing.
Finally, metaverse games are simply a lot of fun. They offer players a chance to explore new worlds, meet new people, and experience something completely different. If you're looking for a way to escape the mundane reality of everyday life, then a metaverse game might be just what you're looking for.
How to Choose Metaverse Game Development Company?
There are a few things you should keep in mind when choosing a metaverse game development company.
First, you'll want to make sure that the company has experience in developing this type of game.
Second, you'll want to make sure that the company is familiar with the technology that will be used to create the game.
Finally, you'll want to ensure that the company can provide you with a good level of customer support.
List of Best Metaverse Game Development Companies
These are some of the top metaverse game development companies in the world that you can consider for your project. Each company has its own unique set of features and services that it offers, so be sure to do your research before making a final decision.
Choosing the right metaverse game development company is an important decision and one that should not be taken lightly. Be sure to keep these tips in mind when making your choice, and you'll be sure to find the perfect company for your project.
The NineHertz is a reputed game development studio that specializes in create mobile games and video games. They have a team of experienced game designers who can take your concept and turn it into a reality. In addition to mobile games, they also develop metaverse games, AR/VR games, and NFT games. Their developers are well-versed in a variety of game engines like Unity, Unreal, Gamemaker, and Godot. The NineHertz also offers game design and concept design services for both 2D and 3D gaming projects. Whether you're looking for a team of experienced professionals to develop your next big game idea or simply need some help fleshing out your game's concept, The NineHertz can provide the game development services you need.

| | |
| --- | --- |
| Foundation | 2008 |
| Headquarters | Atlanta |
| Number of Employees | 51-200 |
| Hourly Rate | $50-$80 |

Game Closure is one of the leading metaverse game development companies in the world. The company has a team of experienced developers who are familiar with a variety of different game engines, and they offer a wide range of services to their clients.

Some of the services offered by Game Closure include game design, 3D modelling, animation, and programming. In addition, the company also offers a number of other services such as marketing and customer support.

| | |
| --- | --- |
| Foundation | 2011 |
| Headquarters | Mountain View, USA |
| Number of Employees | 51-200 |
| Hourly Rate | $50-$99 |

Playful Studios is another leading metaverse game development company. The company has a team of experienced developers who are familiar with a variety of different game engines, and they offer a wide range of services to their clients.

Some of the services offered by Playful Corp include game design, 3D modelling, animation, and programming. In addition, the company also offers a number of other services such as marketing and customer support.

| | |
| --- | --- |
| Foundation | 2012 |
| Headquarters | McKinney, Texas, US |
| Number of Employees | 10-100 |
| Hourly Rate | $25-$50 |

Improbable is another leading metaverse game development company. The company has a team of experienced developers who are familiar with a variety of different game engines, and they offer a wide range of services to their clients.

Some of the services offered by Improbable include game design, 3D modelling, animation, and programming. In addition, the company also offers a number of other services such as marketing and customer support.

| | |
| --- | --- |
| Foundation | 2012 |
| Headquarters | London, England |
| Number of Employees | 51-200 |
| Hourly Rate | $50-$99 |

Antier Solutions is one of the top metaverse game development companies in the world. The company has a team of experienced Programmers who are familiar with a variety of different game engines, and they offer a wide range of services to their clients.

Some of the services offered by Antier Solutions include game design, 3D modelling, animation, and programming. In addition, the company also offers a number of other services such as marketing and customer support.

| | |
| --- | --- |
| Foundation | 2005 |
| Headquarters | Pocial-California |
| Number of Employees | 51-200 |
| Hourly Rate | $25-$49 |

BigWorld Pty Ltd is another leading metaverse game development company. The company has a team of experienced developers who are familiar with a variety of different game engines, and they offer a wide range of services to their clients.

| | |
| --- | --- |
| Foundation | 2002 |
| Headquarters | Sydney, Australia |
| Number of Employees | 51-200 |
| Hourly Rate | $25-$49 |

E-Line Media is one of the most popular metaverse game development companies in the world. The company has a team of experienced developers who are familiar with a variety of different game engines, and they offer a wide range of services to their clients. Some of the services offered by E-Line Media include game design, 3D modeling, animation, and programming. In addition, the company also offers a number of other services such as marketing and customer support.

| | |
| --- | --- |
| Foundation | 2007 |
| Headquarters | LOS ANGELES |
| Number of Employees | 51-101 |
| Hourly Rate | $30-$50 |

WEBZEN Inc. is another top metaverse game development company. The company has a team of experienced developers who are familiar with a variety of different game engines, and they offer a wide range of services to their clients.

Some of the services offered by WEBZEN Inc. include game design, 3D modelling, animation, and programming. In addition, the company also offers a number of other services such as marketing and customer support.

| | |
| --- | --- |
| Foundation | 2007 |
| Headquarters | LOS ANGELES |
| Number of Employees | 51-101 |
| Hourly Rate | $30-$50 |

NCsoft Corporation is one of the most popular metaverse game development companies in the world. The company has a team of experienced developers who are familiar with a variety of different game engines, and they offer a wide range of services to their clients.

| | |
| --- | --- |
| Foundation | 1997 |
| Headquarters | South Korea |
| Number of Employees | 51-200 |
| Hourly Rate | $45-$80 |

Epic Games is another leading metaverse game development company. The company has a team of experienced developers who are familiar with a variety of different game engines, and they offer a wide range of services to their clients. Some of the services offered by Epic Games include game design, 3D modeling, animation, and programming. In addition, the company also offers a number of other services such as marketing and customer support.

| | |
| --- | --- |
| Foundation | 1991 |
| Headquarters | Cary, NC |
| Number of Employees | 51-200 |
| Hourly Rate | $100-$150 |
FAQ's- MetaVerse Game Development Companies